Tibet and Nepal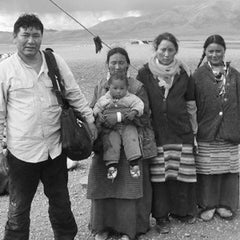 Noble Fibre, and its brands Fibre Tibet and Pondichery Marche, were started by Monica Garry in collaboration with nomads,  artisans and local entrepreneurs in Tibet, Nepal, India and Thailand to support and sustain culture, artisan hand craft, add value to fibre quality and create more local economic opportunities.
Their products are made with the softest, finest and most sustainable noble fibers, cashmere, wool, alpaca, silk, organic cotton and linen. They directly source as much of their raw fibers as possible including from nomads in Tibet and Ladakh. Their partners are highly skilled artisans and local designers who use both modern and traditional techniques, including hand weaving, hand spinning, intricate embroidery and stitch work, to create pieces for you and your home that will love and last.
Noble Fibre works with artisans, nomads and locally owned businesses through fair business partnerships, helps them sustain cultural and artisan traditions and strives to be as sustainable as possible by constantly improving their production processes and supply chains. They up-cycle yarn, fabric and vintage textiles into new designs to use and repurpose items.

Noble Fibre donates part of their sales revenue to support women, children and vulnerable people and the communities where they work, including education, ocean protection, and animal welfare.